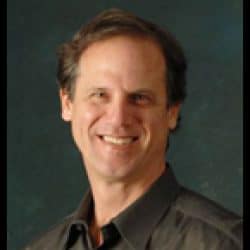 JASON PAUL GAVRAS holds a B.A. in Art History from McGill University where he graduated as a University Scholar with Great Distinction. He received his law degree from Dalhousie University in 1983 and articled under Robert Blair (now The Honourable Justice R. Blair of the Ontario Court of Appeal). He began his civil litigation career with the Attorney General of Ontario and then joined the specialized litigation firm Teplitsky, Colson in Toronto where he trained with, amongst others, Wailan Low (now The Honourable Justice W. Low of the Ontario Superior Court) and Martin Teplitsky, QC, a nationally recognized Labour Arbitrator and litigator.
Jason was born and raised in Florida. Prior to attending law school he also worked and studied in Vermont, Wyoming, Colorado and California.
His practice focuses exclusively on litigation primarily in the areas of insurance, personal injury, contract disputes and class actions.
Jason was an adjunct professor of business law at Saint Mary's University in Halifax for many years and is a volunteer with the Restorative Justice Project in Nova Scotia. He is a mediocre squash player and can be unsafe to golf with.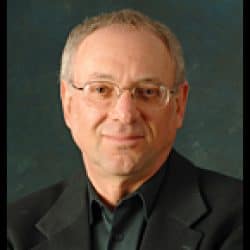 ERIC SLONE received a B.Sc. from McGill University in Montreal in 1970 and an LL.B. from Osgoode Hall Law School in Toronto in 1978. Graduating 2nd in his class at Osgoode, Eric was the recipient of the Silver Medal. He was called to the Ontario Bar in 1980 and the bar of Nova Scotia in 1992. He is certified as a Chartered Arbitrator by the ADR Institute of Canada, recognizing his expertise and achievement as an arbitrator. In 2005 he earned a part-time LL.M. in Alternative Dispute Resolution from Osgoode Hall Law School in Toronto, becoming one of only a handful of Nova Scotians with this prestigious Master's degree.
Eric is a respected litigator with extensive experience before all levels of courts and tribunals in Nova Scotia and Ontario, including the Supreme Court of Canada. He is also an active labour arbitrator, a mediator in family and civil matters, a Vice-Chair of the Nova Scotia Labour Relations Board and a Small Claims Court Adjudicator. His practice at Gavras & Associates covers a broad range of civil disputes including employment, commercial, insurance, family and estate litigation.
Eric has been a part-time lecturer at Dalhousie Law School for many years, teaching courses that help students develop advocacy skills. He is the current President of ADR Atlantic Institute, the premier association of dispute resolution professionals in Atlantic Canada, and is also President of the Environmental Health Association of Nova Scotia (EHANS), a charitable organization which works to educate people about the effects of environmental factors on human health.
Eric attributes his success as a lawyer to his failure to achieve his first goal of becoming a rock star.